bunny-tasticness (and pickled carrots)
Warning: the food-related content of the following blog is simply an excuse to post cute bunny pictures. Proceed at your own risk...
.
The other day I made
this
recipe, with some changes because about 2 months ago, we ordered pickled carrots at a restaurant and they were out, triggering a seemingly unquenchable craving. Good recipe (especially with my additions/substitutions) and I think the craving is tamed. However, Phina (aka, "big angry bunny") did not approve of my wasteful use of carrots...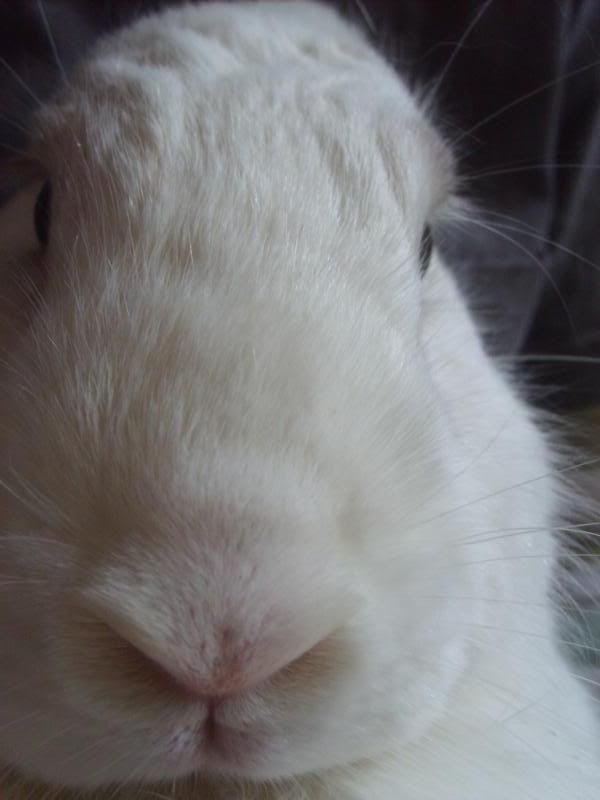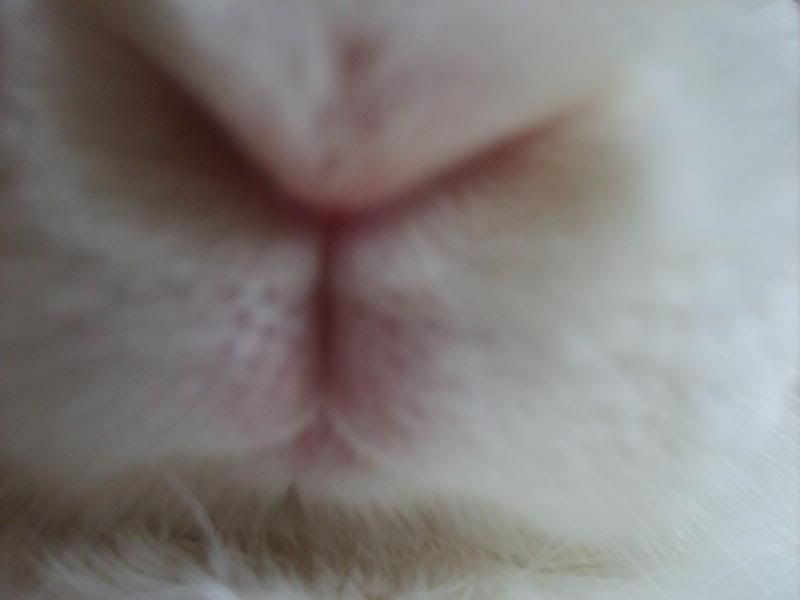 Oh, yeah, the food....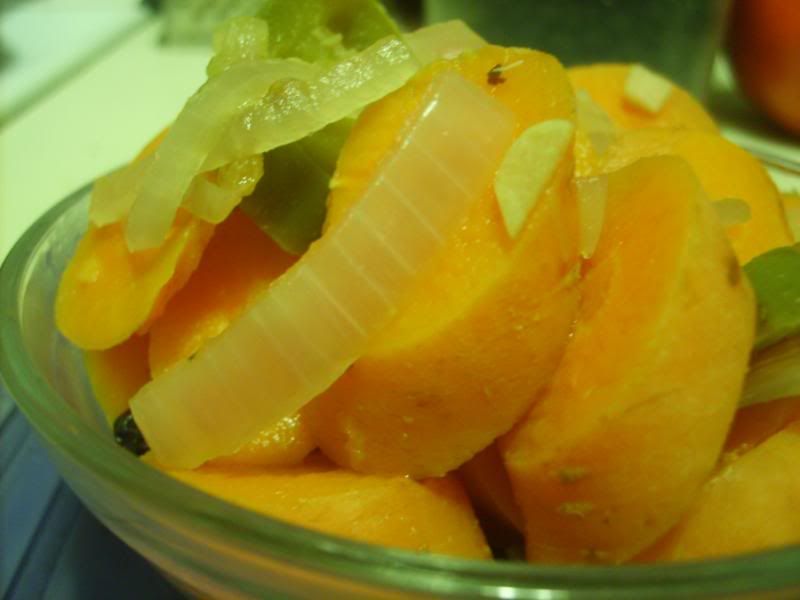 Spicy Pickled Carrots
2 lbs large carrots, peeled and sliced into 1/4 inch thick pieces
6 cloves garlic peeled and diced
1 large red onion, quartered and sliced 1/4 inch thick

1 1/2 cups apple cider vinegar

1 1/2 cups water
10 bay leaves, whole
10peppercorns
1 teaspoon salt
3 whole jalapeños, sliced widthwise

Spray a large saucepan with cooking spray and sauté the garlic and onions. Add in carrots and saute for 2-3 minutes. Carefully add in vinegar, peppercorns, salt, and and bay leaves. Bring to a simmer for 5 minutes and then add water and jalapeños and bring to a simmer again for another 10 minutes.
Let it cool completely and then transfer the carrots and cooking liquid into a covered container and refrigerate overnight. Store the carrots in the liquid and use a slotted spoon to serve them. You may leave the bay leaves in the liquid to add to the flavor, but do not eat them!

Nutritional Info: Servings Per Recipe: 10, Amount Per Serving: Calories: 44.5, Total Fat: 0.2 g, Cholesterol: 0.0 mg, Sodium: 286.1 mg, Total Carbs: 11.3 g, Dietary Fiber: 3.1 g, Protein: 1.0 g