Some Asian Inspired tastiness
Here are two asian-inspired meals from this past week.
The first is Miso Broccoli and Adzuki Stirfry....I believe thats the original name. Its a recipe from Nava Atlas'
The Vegetarian 5-Ingredient Gourmet.
It is basically broccoli, onions, garlic, ginger, adzuki beans, miso, red pepper flakes and veggie broth. Obviously more than 5 ingredients there, but I think I added in the ginger and red pepper flakes. Excuse the dirty stove, things were splattering everywhere.
Next was Sesame Roasted Radishes served with kale, onion, tempeh and shiitakes sauteed with hoisin, braggs, ginger, garlic and red pepper flakes.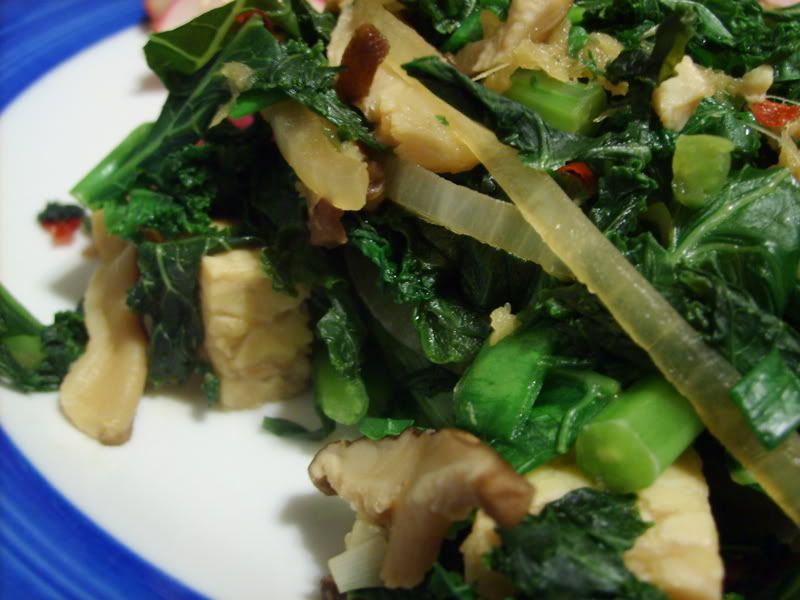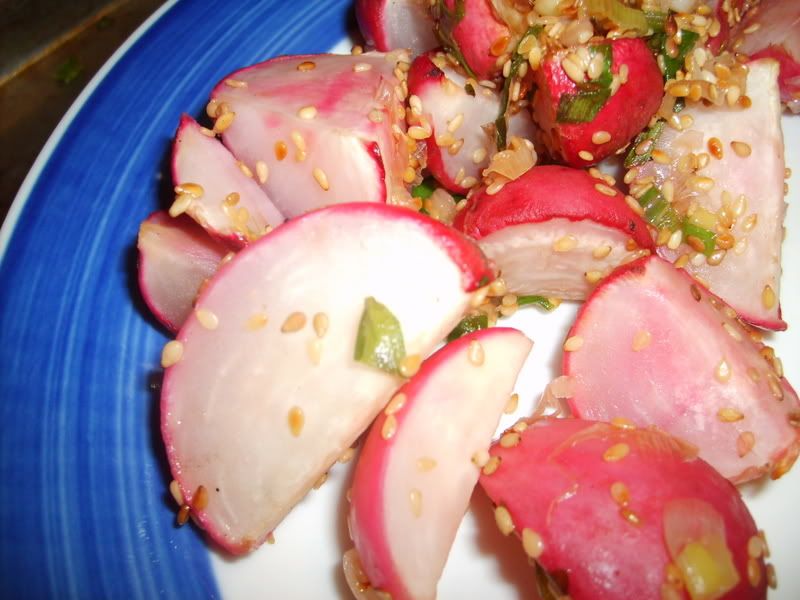 The radish recipe came from
Kalyn's Kitchen blog
. though I modified it a bit to be more Eat to Live friendly...I didn't toss the radishes with oil before cooking, just moistened them with water and sprayed the cooking sheet with canola spray. I then tossed then with 1/2 tsp toast
ed sesame oil, 1 tbsp braggs instead of regular soy sauce and I upped the sesame seeds to 2 tbsp. They were so good! Although as a child and a rabid Fraggle fan, I used to eat radishes like candy, as an adult, I'm pretty neutral about them when served raw.
However, roasted they are a totally different creature...they have a pretty gentle flavor, with a touch of sweetness and a texture a bit like a watery potato. Next time, I think I need to roast them a bit longer, since I realized afterwards that the radishes in Kalyn's blog were a lot more roasty-toasty looking. But they were still good! And the bunnies agree, radish leaves are excellent, though they decided to forego the sesame seeds and oil.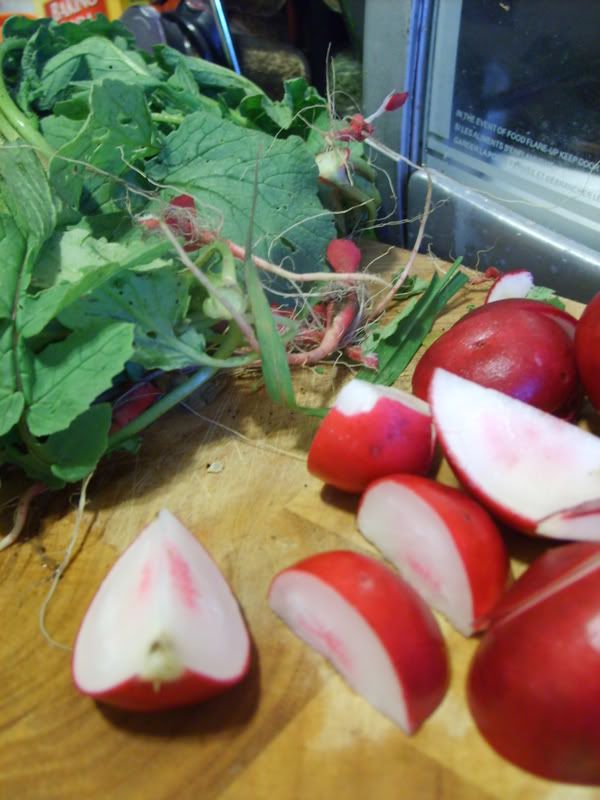 I never realized the radishes were so pretty!